We provide lawn care and landscaping services for homes and businesses in Powell, OH.
Our team will improve your lawn's health and enhance your landscape's aesthetic appeal.
Powell, OH, is a city in Delaware County with a population of more than 14,000 people. Its humble beginnings started in 1857 with Powell being a quaint and charming community of only about 400 people. Today, this vibrant and exciting city has come a long way! This city now has excellent restaurants, breweries, a winery, and several parks where people can go to unwind.
If you own a home or business in Powell, OH, our team at Hoffmans Lawn & Fertilization can help you improve its curb appeal with our lawn care and landscaping services! We are experts at cultivating healthy lawns and enhancing the aesthetic appeal of landscapes.
---
Our lawn care services include lawn fertilization, weed control, lawn aeration, and more.
Our team offers a 6-step lawn fertilization and weed control program that runs from early spring to late fall. We use granular lawn fertilizers packed with nutrients to nourish your lawn, pre-emergent weed control treatments to prevent weeds from emerging on your lawn, and post-emergent weed control treatments to tackle existing weeds. These treatments will ensure your grass has the nutrients it needs to thrive without pesky weeds stealing these nutrients. We also offer core aeration in the fall to address soil compaction, and overseeding to eliminate patches of thin grass on your turf.
Powell, OH, is home to various lawn diseases and insects that can damage your lawn. To ensure your grass is protected from these stressors, we offer reliable lawn disease and insect control treatments! We also offer treatments against diseases and insects for your trees and shrubs! Our full list of lawn care services is as follows:
---
Spruce up your yard's appearance with our landscaping services.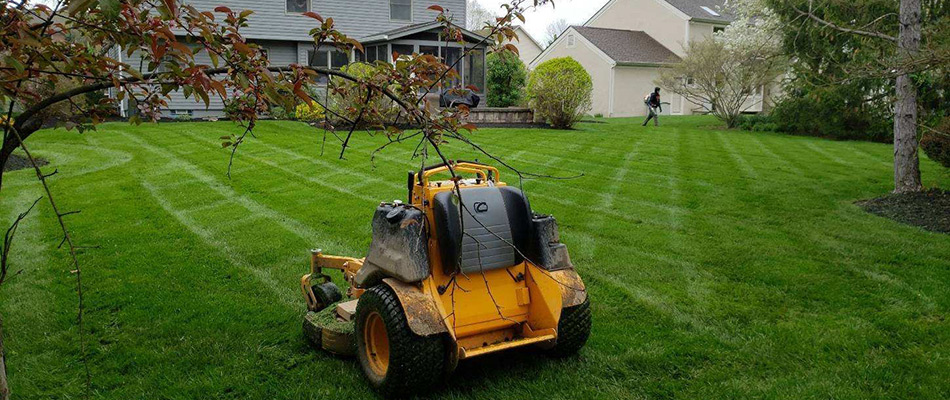 If your landscape looks like it needs a little pick-me-up, we're the best team to call to give your yard some much-needed TLC! We offer top-notch landscaping services to spruce up the appearance of your yard in Powell, OH. We can trim and prune your plants, mow your grass, and install mulch in your landscape beds to keep your yard looking its best. Below are all of the landscaping services we offer to ensure your yard is beautiful year-round:
Mulch & Rock Installation
Bush Hogging
---
Enjoy a pest-free property in Powell, OH, with our pest control services.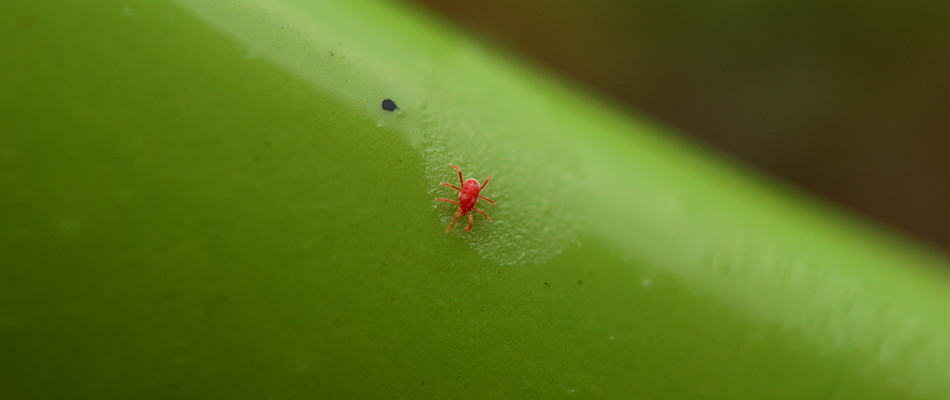 Without protection, pests can easily take over your property in Powell, OH. We're here to prevent that from happening! Our crew offers expert pest control services that will ensure your property has an optimal level of protection against invasive critters. We provide pest control treatments that target a wide range of pests, like fleas, ticks, chiggers, mosquitoes, ants, cockroaches, and many more. Our pest control services include:
---
Give us a call today to schedule our lawn care and landscaping services.
Here at Hoffmans Lawn & Fertilization, we help property owners elevate the aesthetics of their properties with our lawn care and landscaping services. Our team offers these services to commercial, residential, and HOA properties in Powell, OH. When you work with our crew, you can expect us to work tirelessly to ensure you get the results you want for your lawn and landscape! If you want to achieve your dream lawn and landscape, call us today at (740) 318-5296 to schedule our services.