Expert Pest Control Services in & Around Delaware, Lewis Center & Powell, OH
We offer treatments for fleas, ticks, mosquitoes, and other nuisance pests.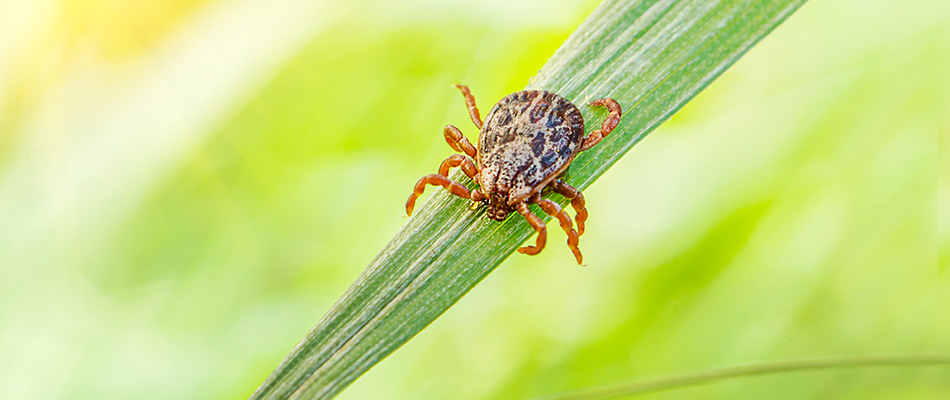 Nothing disturbs your peace more than pests, whether they invade your inside space or take over your lawn. Fortunately, our team at Hoffmans Lawn & Fertilization is here to help keep your property pest-free - with our expert pest control services. These services are available to property owners in Delaware, Lewis Center, Powell, and other nearby areas in Ohio. Whether you want treatments for fleas, ticks, mosquitoes, or other nuisance pests - we've got you covered.
Perimeter Pest Control

If you want to protect your inside space from creepy crawlers, then our perimeter pest control treatments are for you! We'll apply these treatments several times throughout the active bug season, spraying them around the foundation of your home or business and on any entryways, cracks, and crevices. That way, there's a barrier that pests can't penetrate, and you can rest easy knowing they can't get inside.

Flea & Tick Control

Fleas and ticks spell trouble for you and your pets, and routinely checking for them once you go back inside becomes a habit. However, you can make these biting pests a problem of the past with our flea and tick control service! This service includes four treatments from May until October to provide consistent coverage and protection when they're most active. Gone are the days of worrying and checking for unwanted hitchhikers!

Chigger Control

Chiggers are a nuisance, hiding in your grass and waiting to bite anyone that passes. Because chiggers become the most active during the warmer weather, we'll apply our chigger control treatments several times from May until October. We'll spray them over your entire lawn to ensure there's nowhere for these tiny pests to hide.

Mosquito Control

Mosquitoes are one of nature's most annoying pests, but they no longer have to ruin your outside enjoyment. We'll use a fogger to administer our mosquito control treatments, targeting harborage spots, such as trees, shrubs, landscape beds, and wooded areas. Before long, these treatments will drastically reduce the mosquito population on your property and repel any more from harboring on your property.

Complete Insect Control Program

We offer our complete insect control program to keep a comprehensive list of pests off your property. This program includes four treatments, with 4-6 week intervals between each, from May until October. We'll apply them everywhere, using a sprayer for your grass, a fogger for the trees and shrubs, and a hose and reel for any crevices and for applying treatments to the foundation of your home or business. Not only will this protect you from pests like fleas and ants, but it'll also keep lawn insects away, including armyworms and chinch bugs! If you're looking for a single solution to keep pests away, this program is it.

Our complete insect control program includes perimeter pest, mosquito, chigger, and tick control!
---
Sign up for our pest control services to enjoy a pest-free property!
Pests are those unwanted visitors that don't realize they're not welcome, but we're here to send them packing from your property for good. At Hoffmans Lawn & Fertilization, we offer treatments for all kinds of pests, including fleas, ticks, and mosquitoes, and we'll apply them at the right time to ensure you have consistent, overlapping coverage. They won't stand a chance against us, and you can trust that we'll deliver the intended results every time.
We offer our pest control services to residential, commercial, and HOA properties in Delaware, Lewis Center, Powell, OH, and other neighboring areas. Call us at (740) 318-5296 to sign up and enjoy a property free of pests!